How I love reading, my book group friends and the way that reading has helped me grow!! I have been so grateful that Rich is the supportive kind of husband that has never questioned me when I had my nose in a book. He never made me feel guilty for reading instead of tending to some household task, and he never, ever (well maybe once) questioned why we needed so many books or bookshelves.


Rich and I can read side by side and just enjoy being together. He attends book signings and author events with me, walks beside me at Book Fairs, and indulges me when I get sucked into a bookstore. He understands when I carry my "flood" book with me everywhere - just in case there's a flood I have it with me! He knows that the best question he can ask is, "so tell me about what you're reading...." (I know that isn't really a question but it sure starts a great conversation!)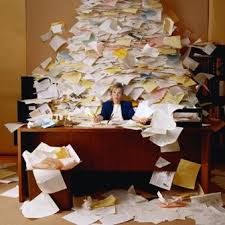 There are times when I read more than others. Sometimes I am so busy with life (label that the beginning of the school year, report card time, or planning a wedding) that when I sit down to read I just fall asleep. There were times when I might only manage a paragraph or two a day, but I still read. I read to tiny babies, read as I nursed and cradled little ones, I read poetry and nursery rhymes to toddlers and chanted Dr. Suess so often that we all knew it by heart. ("Bump, Bump, Bump. Did you ever ride a Wump? We have a Wump with just one hump. But we know a man named Mr. Gump. Mr. Gump has a seven hump Wump. So if you like to go bump, bump. Just hop on the hump of the Wump of Gump!") There were times that the only solace I could find was in the pages of the greatest book - the scriptures! But I was reading nonetheless.

My mom was my reading model. I can still picture her with her book close by. As a teenager I remember her studying for Masters classes. Her college textbooks piled on one side of the bed, her escape reading on the other! She took us to the library weekly and allowed me to read anything I wanted in the library. I think I was the only kid I knew whose mom gave her an adult library card when she was 10. By giving me such freedoms my mom respected my reading choices. I didn't disappoint her and together we picked out some great reads! She challenged me to learn from what I read and then to also just lose myself in a good story. I tried to do the same for my kiddos. We certainly had enough books around - library check out limits were 21 books apiece....that was a lot of books when you have 5 kids!!

Lately I have been trying to catch up with reading since I think I have finally recovered from the wedding. Of course report cards have come and gone and are back again....now it is the end of the school year and that means summer reading!!! Yippee!!


Fairest, by Gail Carson Levine. The author of Ella Enchanted
(Jennie's all-time favorite book)
, Gail Carson Levine, has really found her niche writing fairy tales and this story was another twist. This time on Snow White. A lesson in "beauty is only skin deep," a lesson on self esteem and balancing who we are, how we feel about ourselves and seeing ourselves as our creator sees us. I enjoy a twist on a fairy tale and this one prompted some ideas and thoughts. I love young adult novels also. Although not as good as Ella and an ending that wrapped up too quickly, it was more than fun and a good romp!
But perhaps that's what fairy tales do - problem solved, happily ever after - it's over. The end!
Marley and Me by John Grogan was our book group read for the month of April. This was the story of the most destructive and rambunctious dog around. Yet also the most loveable and loyal. I realize that I was reading the biography of my sister with her dogs and question her sanity....I am grateful that our Shelli (coyote and shepherd mix) has been the greatest dog around. She certainly wouldn't have survived long here. It was an easy read, made one laugh and shed a tear or two. No Pulitzer Prize winner but a family memoir to enjoy. The book wasn't easy to discuss but we all had dog stories to share!


Another Jane Whitefield book - after years and years!! Yeah. Jane hides people, helps them start new lives and risks her own to do it. But life post 9/11 is much harder to hide people in. Thomas Perry has her go "low-tech" and travel under the radar so to speak. No high tech, spy weaponry, but car rides, smart and savvy thinking, and abilities to hide in plain sight. I always enjoy Thomas Perry's books and this one, by no means my favorite, was a interesting reunion with a character I enjoy and respect. It was also a great privilege to hear the author speak at a Book Festival I attended in Tucson. He is a charismatic speaker with a college professor aura and demeanor.
Several friends have been diagnosed recently with pancreatic cancer and each time my heart and mind returned to this book by Randy Pausch. The Last Lecture is a gift to Randy Pausch's children and wife, saved up for a time when he would not be there. Dedicated to his children, it is filled with all the things he would never be able to say, and all the life lessons he would never teach. He knew he would not see his three children grow, so he did the best he could, with courage, humor and love. What he left was truly an amazing legacy. If you ever need to be reminded to breathe the air, find joy in being, and walk the Earth in gratitude, listen to his story. It's rare that any person is able to help so many others see the world anew.
I loved his First Penguin Award, his reminiscence of reading the encyclopedia as a child and his honor for his parents. What a gift he gave us all. Randy Pausch lost his battle with cancer on July 26, 2008. His family lost a hero!
The current read is The Hunger Games. Wow!! What a book. I am listening to it on a cool little invention called the Play-away....
The branch library had it on the shelf when I walked in and I have fallen into the book. You just add headphones and a AAA battery and away you go. Great for walking, listening to when I'm cleaning in the classroom and doing housework - well alright - - I don't do that often enough but it's still great.
The story is captivating ....A
postapocalypticworld story, it's a combination of Olympics meets gladiators! I am reminded of The Giver. A rtuly horrifying time yet a mesmerizing writer. It is sure to be one of my most memorable books of the year. More to come....
Boy, oh boy....summer is fast approaching and I'm ready! The TBR pile is high and days await me jumping into a new book. We even have a long car journey planned to Montana. Wow, how many books can I read then. Have any titles to share with me???? Bring it on!