Outside my window
... Whoa Nelly...spring has sprung!! It's 82, a sweet breeze, poppies and daisies are in every front year and the trees are coming in to leaf. Love it!! I am especially grateful for the beauty around me today as I think about so many that have been affected by the tornadoes. Wow, it makes me count my blessings.
I am listening to .... murmurs. A whisper of conversation here, a faint ring there, it's the cloaked noises that remind me that there are others here with me, yet the world is outside. Perfect.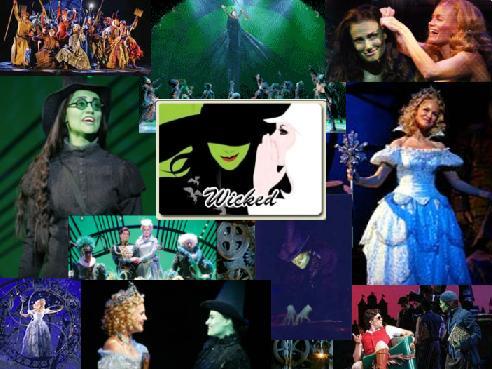 Favorite things from this week
... 1. WICKED!!!! Oh my golly gosh. It was knock-your-socks-off-phenomenal!!! Why, oh why have I waited so long to see this?? Rich and I both loved it. I am still singing and humming. (That makes Saturday chores much more fun:)))) 2. Finding the perfect bookshelves on Craigslist!! They're gorgeous and huge!!! This room will come together yet. 3. Q updated my phone and I am whole again!! Wahoo! 4. Leap Year celebrations for a great birthday boy and son #2 celebrating another one yesterday. Cool week.
I am thinking

... about the Tucson Festival of the Boo
k. Yea! It is A.L.M.O.S.T. here. I can't wait til Saturday. It's the end of the grading quarter so I'm pondering grades, report cards, schedules and how to get my kiddos really ready for State testing in April. Yikes. AND I'm rolling the taste of Spring Break over
and over across my tongue!! It starts this Friday and I intend to love every minute of it. I don't want to have to DO anything. I want to to just what I WANT to do. Oops...and read in bed in the morning. AND sleep in. AND ---- A week of possibilities.
I am grateful for

... 1. good weather and safety from the storm. I grew up in Tornado Alley for a portion of my little ol' life and
they scare the liver right out of me. 2. I am so thankful for warnings. 3. On a lighter note, I am grateful for new hiking shoes. In preparation for a big hike this summer I am wearing them at every chance I get. They are fantastic and feel wonderful--Yippee. 4. Dropbox. Now that is one cool program!! And talk about user friendly. It puts Googledocs to shame. Wow. 5. My public library. You can now check out eReaders. Some come fully loaded with books to read or you can check out one and load up your own things. I am on the reserve list to check out the Nook and see how it would work in a classroom or by a pool or at a baseball game. How cool is that?!?!
I am reading ...

Cinder

by
Marissa Meyer (thank you public library reserve list. It was finally my turn - -loving it - - need I say more?!?)
Madensky Square

by Eva Ibbotson (thank you, Shannon Hale for the recommend - we're best buds, you know!)
Finishing
My Side of the Mountain
with my class. I love to hear small murmured comments, "I LOVE this book!" as I walk around the room. The hum of opinions and debates that are raging amongst the kids are fantastic. This is what reading is!!
This week they made 'smoking racks' like the main character did to preserve his meat. They were so creative. Of course it wouldn't be my life without reading about 4-5 more books but I'll just leave it at these for now.
I am listing

... People to call, lessons to teach, things to do, and notes to write. Now that they're on paper (or in my phone) I can forget it!!
Right?!?!
I am creating

...
new ways to teach fractions, decimals and percentages. Hmmm. Any ideas? Getting ready to create my March Madness Bracket.... I adore NCAA basketball.
Plans for the week
...meetings & classes, report cards, planning who to see and hear at the Book Festival....who cares about what's for dinner or the mundane. This girl has her priorities...