Wow! Where did the last month go?

Oh, I know....
Visiting the Sahuarita kiddos
SLiG classes (that means post-grad science courses for the Grant I'm involved in!!) - 2 weeks from 8-4 made me have sympathy for my students....
Visiting San Diego
with 36 friends
Moving into a new school
a new grade
an
d

a new classroom
I've got
H.O.U.R.S.
of work left to do to prepare for Meet the Teacher tomorrow evening but it always gets done!
My new staff is warm and friendly. My team is
awesome
!! And for today it feels perfect.
I have done very little reading but what I have completed has been terrific!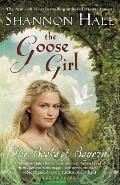 Such different books for such different days.
Ruby in the Smoke
was from the personalized recommend list my librarian did for me. It was YA mystery set in Victorian England involving the opium trade and a young Sally Lockhart. It kept me entertained but it wouldn't be a re-read for me.
Uglies
by Scott Westerfield, on the other hand, was a highly entertaining ride that made some profound statements about our 'version' of beautiful. The outer cover summations are nauseating and based on them I would have never read the book, but it was a Book Group read and based on some chit-chat with others I persevered. Scott Westerfield's
Uglies
is a young adult dystopian novel that pits conformity against individuality, security against freedom, and betrayal against loyalty. In
Uglies
, all sixteen-year-old children are required to have cosmetic surgery that will make them "pretty." Tally Youngblood cannot wait to become pretty, but her life changes when she meets Shay, a girl who wants to remain "ugly." I really enjoyed it and can't wait to read the sequel. I found so many life lessons embedded amongst the words, ones that I need to re-remember daily.
Goose Girl
by Shannon Hale was a transport to another time and place. I loved it! What am I saying, I love all of Shannon Hale's books! This ALA synopsis says it well...
She can whisper to horses and communicate with birds, but the crown princess Ani has a difficult time finding her place in the royal family and measuring up to her imperial mother. When she is shipped off to a neighboring kingdom as a bride, her scheming entourage mounts a bloody mutiny to replace her with a jealous lady-in-waiting, Selia, and to allow an inner circle of guards more power in the new land. Barely escaping with her life, Ani disguises herself as a goose girl and wanders on the royal estate. Does she have the pluck to reclaim her rightful place? Get ready for a fine adventure tale full of danger, suspense, surprising twists, and a satisfying conclusion. The engaging plot can certainly carry the tale, but Hale's likable, introspective heroine makes this also a book about courage and justice in the face of overwhelming odds. The richly rendered, medieval folkloric setting adds to the charm.
Anne O'Malley
Copyright © American Library Association
I will say it again, I loved this book!! Rich knew how much I was enjoying it that he asked to read it next!
One of Ours
by Willa Cather has been my constant companion as I set up my classroom. Move some stuff- read a page-move some stuff-read a page.... Not really, but I have read it at lunch and taken it on every teacher-supply running errand. So much so that I LOST the book (a library book, no less!!) AND, I wasn't finished!! Argh! It was a scramble to find this book again and finish it for my Pulitzer Book Group this week. I have loved this book. How I love me some Willa Cather. It takes time but her words and sense of place are worth the wait. I end up pondering why she chose every word and wondering what she really wants me to understand.
Leave it to Willa Cather to write the most peaceful book about war I have ever read.

One of Ours

is not my favorite story about World War I or my favorite Cather, but it is truly beautiful. Cather's description of the destruction caused by war and America's participation in global economy is fascinating
.
Set in the WWI era, Claude Wheeler is a disaffected young man in rural Nebraska, living the conventional life his father wants him to live, and also stuck in an unhappy and ill-conceived marriage. Eventually, his thoughts turn to the battlefields of WWI as both a way out, and a possible source of purpose and meaning. The book was written in 1922, only a few years after the end of the 'great' war and is said to be loosely based on Willa Cather's cousin's experiences. So many find this a controversial portrayal of war - too romanticized. Yet even in the day many war veterans flocked to read this book and endorse it. Compared to a few of the other Pulitzer's we've read lately this is highly deserving of the 1923 prize!
I loved it.
My book stacks are still whispering to me, but I am trying to ignore them as I work on future lesson plans. I will however, have to find that perfect read-aloud for 4th graders. I wonder if it's among my book stacks. Gosh, I'll have to go get lost in the stacks and find out!!!
Yep, in Arizona I can't believe I am saying this, but ..."summer, don't go!!! I will miss you so!!"